Lunático-Gotan project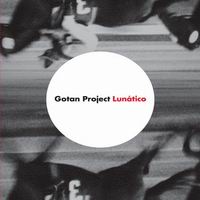 Entre tradition et modernité, Gotan Project mèle trompette, accordéon, guitare et autres instruments avec le numérique, une musique electro-tango à écouter sans plus attendre!
—————————————————–
Techari de Ojos de brujo

Un savoureux mélange entre le flamenco, le hip hop, l'oriental….un délicieux voyage!
—————————————————-
Dj Cam revisited

Compilation de 13 morceaux de DJ CAM remixés par des pointures:Kenny Dope, DJ Vadim, Thievery Corporation, Demon, Four Tet, etc.
—————————————————
Kind of blue -Miles Davis

A l'occasion du quatre vingtième anniversaire de la naissance de Miles Davis, Columbia sort cet enregistrement mythique de 1959 en CD + DVD .
—————————————————
Distractions-Roy Hargrove

Roy hargrove sort deux albums simultanément, le premier neo-soul, featuring Renee Neufville & D'Angelo et l'autre "Nothing serious", jazz, deux bijoux!
Nothing serious-Roy Hargrove
Le trompettiste Roy Hargrove, qui officie toujours en formation RH Factor, pour y explorer son côté groove, nous a concocté un album purement jazz, en compagnie de son quintet (Ronnie Matthews, Dwayne Burno, Willie Jones III, et Justin Robinson), chose qu'il n'avait pas faite depuis dix ans.
————————————————–

Power – The essential Marcus Miller
Producteur talentueux, musicien touche-à−tout hors normes (basse, saxophone soprano, clarinette basse, claviers…), Marcus Miller sort Power : the Essential of Marcus Miller, quatorze joyaux du maître de la basse électrique.